Become a Poll Worker!
Elections are critical for democracy, which means that we need people working at the polls to make sure they run smoothly. Fortunately in Illinois, it's easy to become a poll worker!
Po

wer the Polls

has created an awesome resource to help poll workers sign up across the country. Find information for Illinois below:
All you need to do is
be a resident of and registered voter in the county**

complete a training session before the election

work a long (but rewarding!) day on Election Day
** Students enrolled at Illinois colleges and universities can serve as poll workers without being registered to vote in the county!
Illinois counties have programs for high school students as well! They have to meet certain criteria, but this is a great opportunity to participate in democracy even when you're not old enough to vote yet. Ask your school for more info, and make sure you leave enough time to get all the forms signed.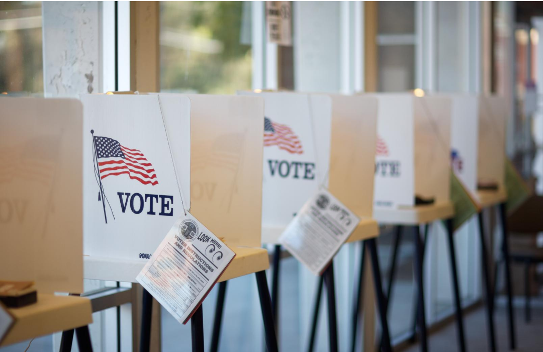 Another great reason to be a poll worker (beyond helping save democracy, of course):
You'll get paid! In Illinois, election authorities generally pay each poll worker between $100-$200, and some pay even more.
Questions about voting?
We`d love to help!