Become a Poll Worker!
Elections are critical for democracy, which means that we need people working at the polls to make sure they run smoothly. This year because of COVID-19, we're facing a nationwide poll worker shortage and really need more people to step up. Fortunately in Illinois, it's easy to sign up to be a poll worker!
Power the Polls
has created an awesome resource to help poll workers sign up across the country. Find information for Illinois below:
All you need to do is
be at least 16 – yes, you can be a poll worker even if you're not old enough to vote!

be a resident of and registered voter in the county**

complete a training session before the election

work a long (but rewarding!) day on November 3rd
** Students enrolled at Illinois colleges and universities can serve as poll workers without being registered to vote in the county!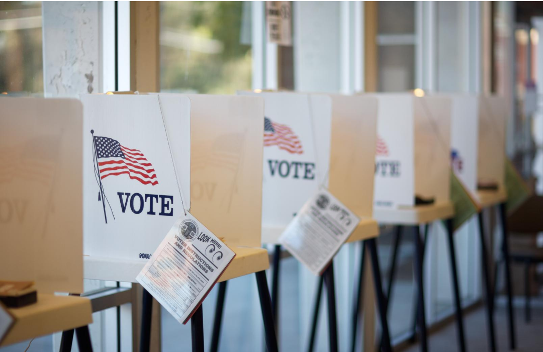 Other great reasons to be a poll worker (beyond helping save democracy, of course):
You'll get paid! In Illinois, election authorities generally pay each poll worker between $100-$200, and some pay even more.

Election Day is a state holiday this year – what better way to celebrate?
Questions about voting?
We`d love to help!